Mold Removal Experts
Call us today for a free consultation.
New York Mold Testing and Inspections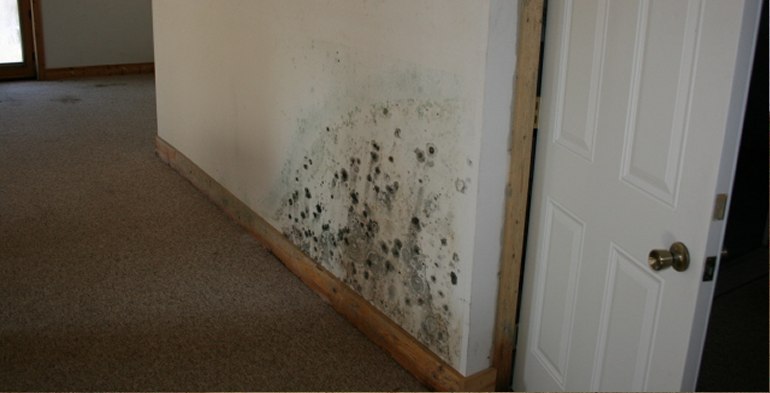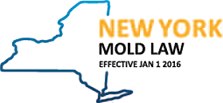 Article 32 of NY State Labor Law License requires all all NY mold assessors, remediation companies and workers to be licensed by New York State. This law took effect on January 1, 2016. This law sets standards for mold assessment and mold remediation specialists. Mold Assessor License #00555 and Mold Remediation License #00423.
Suspect that you have a mold problem? If so, then you probably do have a problem. In sufficient sufficient quantities, mold spores present a health hazard to both your and your family. Most people are familiar with so-called "black mold" (Stachybotrys chartarum or Stachybotrys atra). Not every mold that looks black is actually Stachybotrys mold, but any mold in any occupied home, apartment or office building is bad for human health.
Indoor air pollution (IAP) is one of the most serious environmental issues in the US. No one is immune to both short and long-term effects of indoor air contaminants. Sick Building Syndrome refers a contaminated building where the occupants suffer from health problems due to poor indoor air quality. The exact types of illnesses vary, and are hard to pinpoint. There might be an increase in illnesses or respiratory problems, such as asthma.
H&H Environmental and Consulting has the expertise to provide professional  Indoor Air Quality (IAQ) Assessments and New York mold testing services. We can test and treat buildings with contaminated air due to mold or other factors.
Mold Testing in New York
NY mold testing for homes, commercial and industrial buildings
Mold assessment for apartments and townhouses
Attic mold testing
Basement mold testing
Black mold and fungi tests due to flood and water damage
Toxic and black mold detection within walls, crawlspaces and living areas
Indoor air quality testing required for real estate transactions
H&H Environmental Provides:
Free consultations
Complete New York mold inspection and reporting
NY mold tests and mildew testing
NY mold removal, remediation and abatement services
Mold treatment to prevent future mold and mildew growth
Direct billing to your insurance company
Written, fully transferable warranty on all jobs
Providing NY Mold Testing and Inspection Services for the following counties:
Albany, Bronx, Columbia, Delaware, Dutchess, Greene, Montgomery, Orange, Putnam, Queens, Rensselaer, Rockland, Saratoga, Schenectady, Schoharie, Sullivan, Ulster, Westchester
and Manhattan
Put our experience to work in addressing your mold needs. We keep up-to-date information on New York industry standards and regulations.  
From the smallest single family home to an entire condominium complex, our warranted process provides the ultimate safeguard for New York families and homes.
We accept all major credit cards. Call 888-250-6653 today for a free consultation.