Mold Removal Experts
Call us today for a free consultation.
New York City Mold Removal Services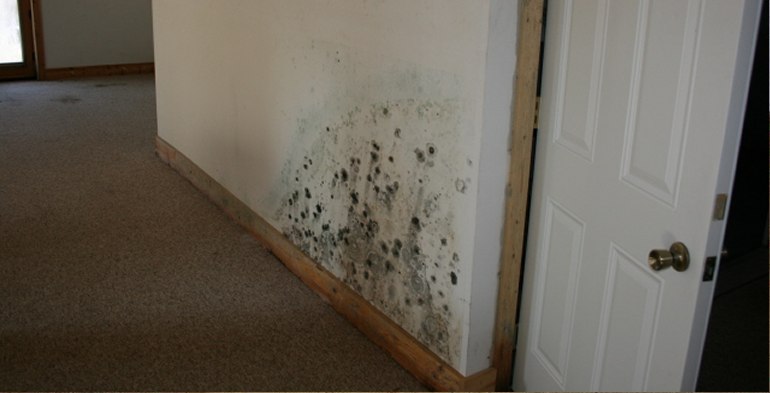 As a leader in mold removal in New York City and the NYC metro area, we are highly trained experts in mold detection and remediation. Our professional staff is experienced in handling jobs ranging from residential homes, townhouses, apartment buildings to corporate, commercial, industrial facilities – and even NYC schools. We cover the boroughs of Manhattan, Queens and the Bronx in New York City.
NYC Mold Removal | Bronx Mold Removal | Manhattan Mold Removal | Queens Mold Removal
New York City Mold Removal and Remediation Services:
Comprehensive damage assessment for residential homes, apartments and commercial buildings.
Mold inspection cleanup, mitigation and repair in residential apartments, office buildings and other structures
Mold removal from flooding and flood damage
Indoor air quality testing that may be required for real estate sales and purchases
Water Extraction, Drying, and Dehumidifying
Water and mold damage restoration
Providing New York City with:
Free consultations
Complete New York City mold inspection and reports
New York City mold testing and mildew tests
New York City mold removal, remediation and abatement
Mold treatment to prevent future mold and mildew growth
Direct billing to your insurance company for mold damages
Written, fully transferable warranty on all jobs
We keep current on all NYC industry standards and regulations, use top-of-the-line, environmentally friendly products. The NYC mold remediation products we use are environmentally
friendly, and very green. Our NYC mold removal work is backed by the best guarantees and warranties in the industry.
We provide mold removal services in Manhattan, including the areas of Alphabet City, Battery Park City, Bowery, Carnegie Hill, Chelsea, Chinatown, Civic Center, Columbus Circle, Cooperative Village, Diamond District, East Village, Ellis Island, Financial District, Five Points, Flatiron District, Garment District, Governors Island, Gramercy, Gramercy Park, Greenwich Village, Hamilton Heights, Harlem, Hell's Kitchen, Herald Square, Hudson Heights, Hudson Yards, Inwood, Italian Harlem, Kips Bay, Koreatown, Lenox Hill, Le Petit Senegal, Liberty Island, Lincoln Square, Little Germany, Little Italy, Loisaida, Lower East Side, Lower Manhattan, Madison Square, Manhattan Valley, Manhattanville, Marble Hill, Marcus Garvey Park, Meatpacking District, Midtown,
Morningside Heights, Murray Hill, NoHo, NoLIta, Paddys Market, Peter Cooper Village, Polo Grounds, Radio Row, Randall's Island, Roosevelt Island, Rose Hill, San Juan Hill, SoHo, South Street Seaport, Spanish Harlem, Stuyvesant Town, Sugar Hill, Sutton Place, Tenderloin, Theatre District, Times Square, Tribeca, Tudor City, Turtle Bay, Two Bridges, Union Square, Upper East Side, Upper Manhattan, Upper West Side, Ward's Island, Washington Heights, Waterside Plaza, West Village and Yorkville.
We provide mold removal services in Queens, including the areas of Addisleigh Park, Arverne, Astoria, Astoria Heights, Auburndale, Baisley Park, Bay Terrace, Bayside, Bayswater, Beechhurst, Bellaire, Belle Harbor, Bellerose, Blissville, Bowery Bay Beach, Breezy Point, Briarwood, Broad Channel, Brookville, Cambria Heights, Cedar Manor, Clearview, College Point, Corona, Corona Heights, Cunningham Heights, Ditmars / Steinway, Douglas Manor, Douglaston, Douglaston Bay, Douglaston Hill, Douglaston Park, Dutch Kills, East Elmhurst, East Flushing, Edgemere, Electchester, Elmhurst, Far Rockaway, Floral Park, Flushing, Flushing Heights, Flushing South, Flushing Suburban, Forest Hills, Forest Hills Gardens, Fresh Meadows, Garden Bay, Glen Oaks, Glendale, Hamilton Beach, Hammels, Hillcrest, Hillcrest Estates, Hilltop Village, Hollis, Hollis Hills, Holliswood, Howard Beach, Howard Park, Hunters Point, Jackson Heights, Jamaica, Jamaica Estates, Jamaica Hills, Kew Gardens, Kew Gardens Hills, Laurelton, LeFrak City, Linden Hill, Lindenwood, Little Neck, Little Neck Park, Long Island City, Malba, Maspeth, Meadowmere, Middle Village, Morris Park, Murray Hill, Neponsit, New Howard Beach, New Hyde Park, North Corona, North Flushing, Oakland Gardens, Old Howard Beach, Ozone Park, Pomonok, Queens Village, Queensboro Hill, Queensbridge, Ramblersville, Ravenswood, Rego Park, Richmond Hill, Ridgewood, Robinwood, Rochdale, Rockaway Beach, Rockaway Park, Rockaway Point, Rockwood Park, Rosedale, Roxbury, Saint Albans, Seaside, Sommerville, South Jamaica, South Ozone Park, Springfield Gardens, Sunnyside, Sunnyside Gardens, Terrace Heights, Trainsmeadow, Tudor Village,
Utopia, Westmoreland, Whitepot, Whitestone, Willets Point, Winchester Estates, Winfield, Woodhaven and even Woodside
We provide mold removal services in the Bronx, including the areas of Allerton, Baychester, Bedford Park, Belmont, Castle Hill, City Island, Clason Point, Concourse, Co-op City, Country Club, East Bronx, East Morrisania, East Tremont, Eastchester, Edenwald, Fieldston, Fordham, Fordham-Bedford, Harding Park, Highbridge, Hunts Point, Kingsbridge, Kingsbridge Heights, Locust Point, Longwood, Marble Hill, Melrose, Morris Heights, Morris Park, Morrisania, Mott Haven, North Bronx, North Riverdale, Norwood, Olinville, Parkchester, Pelham Bay, Pelham Gardens, Pelham Parkway, Port Morris, Riverdale, Silver Beach, Soundview, South Bronx, Spuyten Duyvil, The Hub, Throgs Neck, Tremont, University Heights, Van Cortlandt Village, Van Nest, Wakefield,
West Bronx, West Farms, Williamsbridge and Woodlawn.
From a single family home to an entire apartment complex, our warranted mold removal process will continue to provide the ultimate safeguard for families and businesses throughout New York City and the metro area .
Call 888-250-6653 today for a free consultation.
New York City Office:
1704 Flatbush Avenue
Brooklyn, NY 11210