Disinfecting Experts
Call us today for a free consultation.
School MRSA Cleanup Services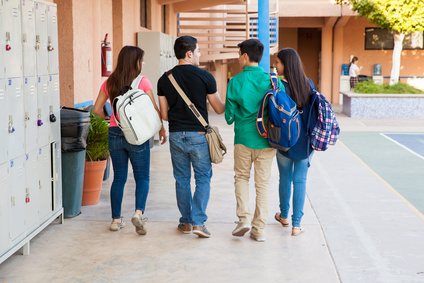 Fast and Confidential Cleanup and Disinfection
Recent outbreaks of various infectious diseases are well-documented in the media. When it happens, it's a situation that has parents and school health professionals concerned.
In the case of daycare centers, there is a great amount of direct contact between children and between children and contaminated surfaces. Even in elementary, high schools and colleges, the number of people and potential for contact is large. For example, the warm, humid, and moist environment of locker rooms and gymnasiums are ideal for bacterial growth and reproduction.
Bird and Swine Flu, H1N1 influenza and staph infection are dangerous enough, but MRSA, or Methicillin-resistant Staphylococcus aureus infection, is caused by a strain of staph bacteria that's resistant to ordinary antibiotics. Other superbugs, such as clostridium difficile (Cdiff) and ribotype 027, have also invaded U.S. schools.
MRSA infections are occurring more frequently in educational and sports settings, including schools, daycare centers and colleges. Common locations
for bacterial growth include water fountains, pencil sharpeners, keyboards and desktops. Improved hygiene can reduce
infection rates and student absenteeism.
Testing and decontamination can be done during off-hours or during school breaks. H&H Environmental Construction and Consulting provides fast and safe cleanup. To learn more, call us at 888-250-6653.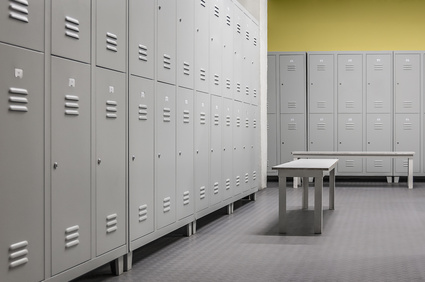 Should schools close if students or staff has MRSA?
Generally, no. Almost all bacterial transmission between people is through skin to skin contact, such as activities of sports teams rather than students in classrooms.
Time is of the essence in a biohazard emergency, particularly when dealing with students and children. To eliminate infectious bacteria and viruses, surface cleaning is just the beginning. The risks of infectious diseases such as Bird Flu, Swine Flu, and staph infection require professional biohazard cleanup to fully eliminate the contaminants.
The risk of Staph and MRSA infections in schools can be lowered if staff and students follow basic hygiene measures. The policy of most schools is that any communicable disease be reported to the student's administration. Generally, it's not necessary to close entire schools in the long term to disinfect them when MRSA infections occur.
H&H Environmental Construction and Consulting provides:
MRSA testing and other disease testing
Cleanup and sanitation for Staph infection, C-DIFF or other infectious disease
Biohazard building cleanup
STAPH, MRSA and Cdiff cleanup
School, daycare, student residential and educational building cleanup
Worried about the presence or spread of an infectious disease? We can help. Call us at 888-250-6653.
Going Beyond Cleanup To Complete Decontamination
H&H Environmental Construction and Consulting will provide you with a testing, cleanup and sanitation plan tailored to your situation. We are well-trained and we meet all EPA guidelines for the removal and disposal of infectious material.
Time is of the essence in a biohazard emergency. Cleanup can be performed quickly and without disrupting school activities. Work can be scheduled during off-hours or while students are on break.
We use high-quality, EPA-registered disinfectants and sanitizers to clean surfaces. (EPA Reg. No. 10324-131-72786) Our hospital-grade disinfectants are specifically rated to kill MRSA, CDIFF, STAPH and other contagious pathogens.
Extensive followup testing and verificaton ensures that cleanup is complete. ATP (adenosine triphosphate) surface tests help ensure that all surfaces are hygienically clean, guaranteeing a truly safe environment for students, staff and visitors.
Put our experience and skill to work for you! We provide school and educational setting sanitizing services in NY, NJ, CT and MA.
To learn more about our testing, cleanup and decontamination services, call us at 888-250-6653.