Disinfecting Experts
Call us today for a free consultation.
Hotel and Resort MRSA Cleanup Services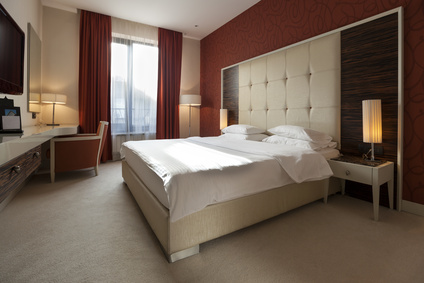 Fast and Confidential Cleanup and Disinfection
Many hotels have lax cleaning practices that can potentially put guests at risk of infection. High-traffic surfaces, such as door handles, elevator buttons, telephones and especially TV remotes can carry dangerous Staph and MRSA bacteria.
Recent outbreaks of infectious diseases are well-documented in the media. Antibiotic-resistant MRSA (methicillin-resistant Staphylococcus aureus) and Staph bacteria can spread .These biohazards can be deadly to those with a weakened or compromised immune system.
The impact of MRSA on hotels and motels with poor cleaning procedures can affect the any hospitality establishment.
How serious is the risk? The CDC rates the threat level posed by MRSA as "serious." They conclude that this bacteria is a serious concern and requires prompt and sustained action to ensure the problem does not grow."
Worried about the presence or spread of an infectious disease in your building? We can help you quickly and confidentially. Call us at 888-250-6653.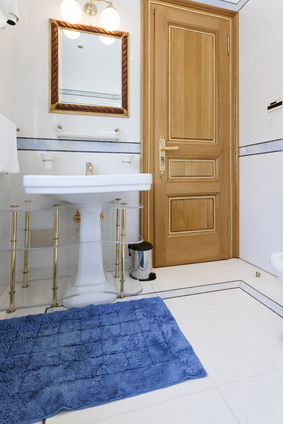 How much current and future business and revenue can be lost in the face of a biohazard? Plenty.
Hospitality facilities have been temporarily closed in the past for biohazard outbreaks, and others have been forced to close permanently because of a lack in public trust.
To reduce the risks of exposure to travelers and guests, surface cleaning is just the beginning. The risks of infectious diseases such as Bird Flu, Swine Flu, and staph infection require professional biohazard cleanup to fully eliminate the contaminants.
H&H Environmental Construction and Consulting provides:
MRSA testing and other disease testing
Cleanup and Sanitation for Staph infection, C-DIFF or other infectious disease
BioHazard building Cleanup
STAPH, MRSA and Cdiff cleanup
Hotel, motel and resort location cleanup
Worried about the presence or spread of an infectious disease in your business? We can help. Call us at 888-250-6653.
Beyond Cleanup – Complete Building Decontamination

H&H
Environmental Construction and Consulting will provide you with a testing, cleanup and sanitation plan tailored to your situation. We are well-trained and we meet all EPA guidelines for the removal and disposal of infectious material.
We use high-quality, EPA-registered disinfectants and sanitizers to clean surfaces. (EPA Reg. No. 10324-131-72786) Our hospital-grade disinfectants are specifically rated to kill MRSA, CDIFF, STAPH and other contagious pathogens.
Cleanup is performed quickly and effeciently, with little business disruption.
Extensive followup testing and verificaton ensures that cleanup is complete. ATP (adenosine triphosphate) surface tests help ensure that all surfaces are hygienically clean, guaranteeing a truly safe environment for your visitors and guests.
Put our experience and skill to work for you! We provide commercial building sanitization services in NY, NJ, CT and MA.
To learn more about our MRSA testing, cleanup and decontamination services, call us at 888-250-6653.