What Goes Into A Mold Inspection?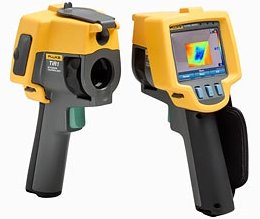 If you start to find a musty smell or actually see mold growth anywhere in your home, don't wait. Get a mold inspection performed as soon as you can. Mold can be very harmful, particularly to occupants with asthma or allergies. The longer a mold problem goes untreated, the more harm it can do to both your home and the health of everyone living there.
So what goes into a mold inspection?
Determining the whereabouts of water intrusion or where excessive humidity exists is a main priority of a mold inspection. A hygrometer measures the moisture content in the surrounding air. It can determine if there is enough moisture to stimulate mold growth. A moisture meter measures the amount of water in a given substance, for example, drywall or wood. This can help an inspector determine whether moisture exists behind a wall without tearing it apart for a visual inspection.
Thermal imaging, also called thermography, detects heat patterns or temperature changes in objects. Thermal imaging is very effective for locating hidden moisture and leaks in a building's walls or structure. It can also determine whether building materials are dry after a flood or following a mold remediation project.
In addition to moisture testing, there is the actual testing for mold. The two most common types of mold tests are tape lift testing and air sample testing. The results of these tests can classify the type and quantity of any mold. Air testing is probably the most useful test as it measures the content of airborne mold particles. It is also used to verify that an area is mold-free after a mold removal project is completed.
The most important thing for building inspectors and homeowners to do when inspecting an area is to not disturb the mold.
When mold is growing behind or within a wall, it can be difficult to locate. A borescope has a camera on the end of a long, flexible scope. A small screen on the unit displays a live image. The device can take pictures and record video of what it sees.
An mold inspector's job is to assess what, if any, mold exists and the amount of damage it can cause. A mold test will only determine the presence of mold – it will not remediate the problem.
After an inspection, the next step is the removal of the mold, including any infected material such as wallpaper, sheet rock, carpeting or tiling. To prevent future problems, any moist areas should be tried and treated to prevent future water or moisture accumulation. This may include additional drainage around the house, the setup of a dehumidifier or the addition of ventilation systems.
A mold inspection should be done as soon as you suspect a home. If it is determined that there is more than 10 square feet of mold contamination, the removal should be performed by a professional.
H&H Environmental Construction and Consulting provides residential and commercial mold testing and removal services for Connecticut, Massachusetts, New York, New York City, New Jersey and Pennsylvania.