Crawlspace Mold Remediation Techniques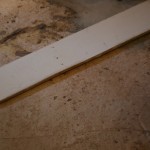 If your home has a crawlspace, there is a good chance that mold exists. Crawlspaces by design provide the perfect conditions for mold to grow and thrive. Without the proper precautions, it can spread and lead to mold contamination throughout your residence.
A major source of mold in a crawlspace is caused by water and moisture. This may come from:
– Gutter problems or lack of gutters
– Improper footer drains
– Broken sump pumps
– Groundwater seepage
– Plumbing leaks
– Flooding
Many crawlspaces are built with foundation vents that are designed to help vent moisture. Traditionally, vented crawlspaces have one vent for every 150 square feet. However, sometimes these vents may actually allow in more moisture than they block.
The secondary cause of mold growth is the presence of 'food'. This food may take the form of material such wood framing, sheet rock, insulation and carpeting. Water and a food source, coupled with other mold-friendly conditions, like warm temperatures and high humidity, create the perfect conditions for growth.
Crawlspace Mold Removal Process: Phase I (Abatement)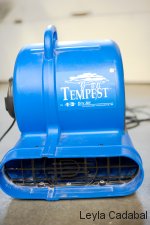 First, the water and food-source issues must be addressed. There's no sense in removing the crawl space mold until you eliminate the conditions that let enable mold to grow. The mold abatement process in unfinished crawlspaces includes removing organic material such as wood and sheet-rock and correcting or eliminating the sources of moisture and water.
Remediation Process: Phase II (Cleansing)
After the crawlspace is dry and deficiencies are corrected, the existing mold must be removed. We use a two-step process:
1. Spray cleaner.
2. Biocide.
After the mold has been removed from your crawlspace, the area must be protected from future outbreaks. Dehumidifiers may be installed to remove moisture from the air. Additional ventilation may also installed. In some cases, vents may be sealed and the crawlspace may be enclosed with a moisture barrier, along with liners running up piers and walls.
If you suspect your home or business suffers from excess moisture and crawl space mold growth, a qualified and skilled restoration specialist is critical to fixing the problem. Specialized mold removal requires the right technology, equipment and experience to properly complete.
Call H&H Environmental Construction and Consulting at 888-250-6653 for all of your mold removal needs. Our basement and crawlspace mold removal products are environmentally friendly, and very green!