Signs That Your Commercial Building Should Be Tested For Mold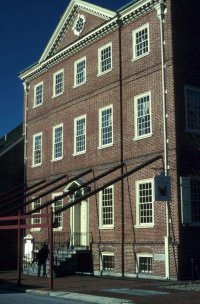 Mold spores are everywhere. It can be found outdoors, indoors, at home and at work. Mold in office buildings and other commercial buildings is actually common. In fact, no indoor space is completely free from mold spores – not even a hospital's surgical operating room. The question that is often asked is how much mold exists, and whether it is something that is effecting your workers, residents and customers.
Mold tests can also help you find hidden mold, measure your overall indoor air quality, and identify what type of mold or other contaminants are infesting your business. There are two goals to a professional mold inspection. The first is to find any mold and mildew growing in the building. The second is to find any moisture problems that are feeding the problem.
For the most accurate results, it's best to have mold testing performed by a qualified mold professional.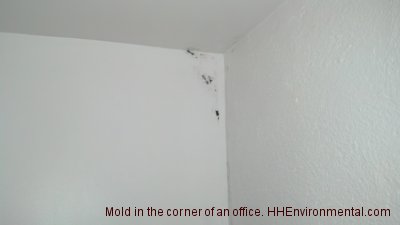 Is Your Building Sick?
Sick building syndrome is used to describe buildings where the occupants experience acute but non-specific health problems that appear to be linked to the time spent in a building. It has become a legal liability for many New York City workplaces and places a productivity drain on employee and worker productivity. Sick building syndrome can strike any type of business, including commercial office buildings, retail and manufacturing facilities, residential apartments and condominiums, hotels, restaurants, hospitals and even schools.
Leaking pipes, water seeping in through foundations and bad roofs are the common sources of water that mold needs to grow. Even previous water problems, such as leaks and floods, that never fully dried or were never properly remediated can be a problem. Telling your mold inspector about any previous or current problems before they begin the mold inspection process. This will help them pinpoint the problem more quickly.
Even if there are no signs of mold in your business, a mold inspection is still a good idea. For example, if you are selling your building, having the place certified as mold-free can help in the selling process.
Professional air testing can determine any contaminants exist and in what quantities. Samples are laboratory inspected and certified, providing official evidence that your commercial building has a problem.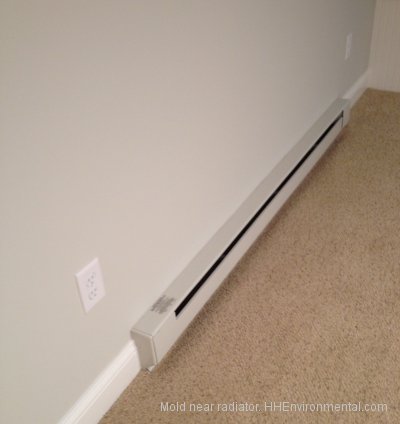 Keep Your Employees And Customers Healthy and Safe
Some people are particularly sensitive to mold exposure.  Young children, the elderly, and those with compromised immune systems can suffer. Even healthy people can develop allergic symptoms , respiratory problems and other long-term illnesses when exposed to mold spores over an extended period of time.
On a legal note, some claimants have filed work-related lawsuits based on exposure to mold in the workplace. Though plaintiffs need to evidence of a link between their place of employment and their health problems, it seems that if a large mold problem exists in the workplace, that problem can potentially be used against the business.
The first step in commercial mold removal is to test and identify the source of any water or moisture in the building. Once the water source is identified and repaired, then the mold can be removed safely and effectively. Commercial mold inspectors  use sophisticated equipment. Equipment such as infra-red inspection, borescopes, moisture meters and hygrometers are very effective at finding hidden mold.
In many cases, the inspections and mold removal work can be performed during a business' off-hours in order to limit disruption.
If you are a commercial  building owner or landlord and you either suspect a problem or have received violation notices for mold, we can help! Call us at 888-250-6653 for a free consultation. We serve New York State, New Jersey, Connecticut, Pennsylvania and Massachusetts. We also cover New York City, including the boroughs of Manhattan, Queens and the Bronx.