Back to School Mold Problems?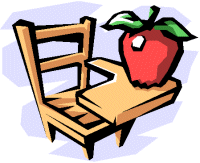 With children and teachers returning to school this September. Hot, muggy and rainy weather can help create a buildup of moisture in buildings. There are many recent instances where the topic of mold and school building mold remediation has become an important topic of parents and school boards.
Here are some recent articles:
Some schools have had be closed for remediation while others have had to delay the start of the school year. Those suffering from asthma or allergy and people already suffering with health problems are more susceptible to health problems related to mold.
A mold-free school reduces absenteeism, improves test scores and increases student and staff productivity. Proper mold control is an important investment in the health of the students, faculty and for the building itself. Addressing the problem sooner than later will prevent further health problems and in the long run save taxpayers money.
H&H Environmental Construction and Consulting provides school mold removal and cleanup services to the following in Connecticut, Massachusetts, New Jersey, Pennsylvania, New York and New York City. We can handle large-scale remediation projects for schools and buildings of any size.