ABC News Recognizes H&H Environmental For Their Knowledge and Integrity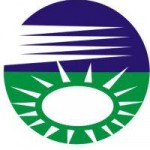 President and CEO of H&H Environmental Construction and Consulting Inc, Kevin J. Hinchey, is raising awareness of the increase in mold remediation scams in both residential and commercial properties.
On Thursday, March 7, 2013, ABC's "The Lookout" set up a sting operation and asked several mold remediation companies, including H&H Environmental, to visit a home in River Vale, NJ. The segment aired Wednesday, May 29, 2013 at 10pm where news anchor Cynthia McFadden brought in mold experts to test and inspect the residence prior to inviting seven companies, who advertise mold remediation, to perform their own inspection and testing. Upon the inspections being scheduled, the companies were unaware that their knowledge and integrity were being tested.
After H&H Environmental completed a visual inspection and saw that there was no evidence of mold present, they performed Air Quality Testing to accurately detect if there was any mold in the home. The lab results proved that H&H Environmental's inspector was correct in saying that the home was not contaminated with mold. Therefore, an estimate was not provided to the homeowner. H&H Environmental received a round of applause by ABC News for being a knowledgeable, trustworthy, and professional mold remediation company.
It is imperative that homeowners are aware of who they are allowing into their homes and have done their research on that company when it comes to mold inspections. Some of the questions a homeowner should ask a company before proceeding with an inspection include: How long has the company been in business? Are they able to produce any references? Is the company fully insured? Does the company offer a warranty to hold them accountable? Also, what type of cleaning products do they use, and are they environmentally friendly?
"Here at H&H Environmental we pride ourselves on the knowledge, integrity, and professionalism that we practice each day," adds Hinchey.
About H&H Environmental Construction and Consulting
Since 2005, H&H Environmental Construction and Consulting has provided thousands of mold inspections and mold remediations as well as Indoor Air Quality Testing. Our professional staff is experienced in handling projects ranging from small residential homes to corporate, commercial and industrial facilities and even schools. Not only do we provide mold removal services in New York and New York City, but we also serve New Jersey, Connecticut, Pennsylvania and Massachusetts.