H&H Environmental Warns of Flooding Dangers Due to Heavy June Rain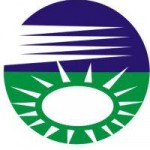 Just 10 days into the month and this is already the ninth wettest June in New York City history. CBS 2 News reports that 7 inches of rain has already fallen in Central Park in just the first week and a half of the month. The average for the entire month of June so far is approximately 4.4 inches. Another 3.1 inches of rain or more this month will bump 2013 to the rainiest June on record.
No matter where you live, a water accident or flood is a devastating, overwhelming experience. New York isn't the only city that has been overwhelmed by the immense amount of June's rainfall. Areas in Monmouth and Ocean counties have seen between 9 and 10 inches of rain so far this month. Brick, NJ has been hit with a monumental 9.81 inches and Belmar has seen a devastating 10.71 inches of rainfall in just the beginning weeks of June.
With a high water table, homes and buildings that are not usually susceptible to flooding may find water infiltration in basements and walls.
The best thing a homeowner can do after a flood or water incident is to have the place professionally dried by a company that specializes in water removal. Flood water can be pumped out quickly. Then, combined with high-speed fans and other technology, the affected area can be safely and efficiently dried and disinfected. If necessary, a dehumidifier can be set up to keep the relative humidity at a reasonable level.
During a New Jersey or New York water removal, the air quality of one's home or office may appear to be the least important issue at hand, but failure to properly remove contaminated material can cause serious health risks. Sitting water or damp materials are breeding grounds for bacteria and mold.
Once the water has been extracted, the homeowner should be aware that a high risk of mold infiltration remains. A flooded home provides an ideal environment for mold growth, since damp and organic materials are present. Organic materials include tile, sheet rock, carpeting, etc.
With the stress of potential and actual water damage, it's important that if a water event does occur, the water should be removed quickly and any potential material that presents a mold risk be treated to prevent future problems.
In the case of an emergency or a local disaster, it's important for homeowners to have a reliable company that they can count on. H&H Environmental water cleanup crews will respond within 30 minutes. We service New York, New Jersey, Connecticut, Massachusetts, Westchester and New York City.