Mold Contamination and Your Homeowners Insurance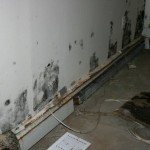 Homeowner property insurance policies range in specific coverage from insurer to insurer. As with any contract, it's important to read your policy carefully. The language of your property policy and the cause(s) of any household mold infestation determine whether the damage is covered or not.
For example, "specified peril" policies may only cover mold removal if you can prove to the insurer that the damage was caused by a specifically listed cause or "peril". Other policies are "all risk" policies, which may by default cover mold contamination unless the insurance company can prove that the cause(s) of the mold contamination was actually an excluded cause in the policy.
Exclusions for mold damage include dry or wet rot, pollution, general wear and tear, workmanship and construction defects, and so on.
When mold contamination develops due water damage, it may considered a secondary or "ensuing" problem. In that case, your insurance company may cover mold remediation and removal costs. The issue with insurance coverage often comes down to identifying the mold causes and determining if that cause is covered by the policy. Was the mold due to water damage, or was simply a 'pollutant' in the home? Coverage hinges on those determinations.
Most insurers will provide coverage for mold damage if it is associated with a closed plumbing system discharge, as long as the homeowner takes reasonable steps immediately after the accident to protect and repair the property.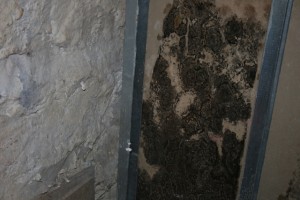 In the case of a burst pipe or flood, contact your insurance agent immediately. In these cases, getting a remediation team to begin drying out the property within the first 48 hours is critical to preventing or containing subsequent mold growth. Take any reasonable measures you can afford to protect your property during that time.
In the case of a flood emergency, call H&H Environmental at (888) 250-6653. Water cleanup crews will respond within 30 minutes.
Document your facts. Take pictures of everything. In the case of mold contamination, call in your own mold professionals for mold testing and estimates so you know what the extent of the damage may be. If you're going to claim health damages, you should get blood testing.
H&H Environmental Construction and Consulting provides public adjuster services. We work to get every claims dollar you are entitled to receive. We bill insurance companies directly and provide services in NY, NJ, CT, MA and PA.