The Difference Between Mold Assessment And Mold Remediation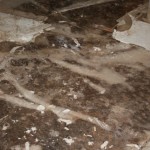 Mold assessment and mold remediation are the two techniques that are used to deal with mold infestation in a home, office or commercial building. They are two halves of the same process.
Basically, mold assessment is a multi-step process of identifying what, if any, mold exists and the severity of its infestation. Assessment is the process used to locate the source and location of the mold. It includes visual inspection, air quality testing and actual physical inspection to  determine what is contributing to the mold growth. This includes moisture and 'food' sources that enable the mold spores to flourish.
This is where the level of mold removal or mold remediation is determined. Mold assessment must be performed before the remediation process begins. A mold inspector takes samples from different areas of the building. This process helps save money by limiting the cleanup job to only the affected area. Moisture testing is also performed to determine if the conditions are ripe for mold growth.
Once the extent of the contamination is determined, the next half is the mold remediation process. This is the actual physical removal of mold and contaminated material. For small infestations, remedies include the use of mold removal products and proper ventilation. In more extreme cases, it may require the removal of carpeting, drywall and even structural repairs.
Mold assessment and mold remediation are both required to completely eliminate molds in homes and buildings. If you suspect that a mold problem exists, then you probably have one. If you are suffering from breathing problems, headaches, sneezing or flu-like symptoms, consider a having a mold test performed.
H&H Environmental Construction and Consulting provides professional  mold testing and removal services for Connecticut, Massachusetts, New York, New Jersey and Pennsylvania. Call us at 888-250-6653 if you suspect a mold or mildew problem.